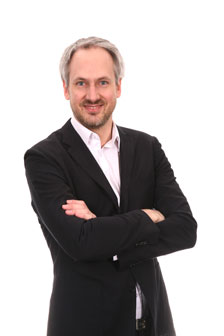 D. : +33 (0)3 20 06 93 93
bmourot@bignonlebray.com
Benjamin Mourot
Bignon Lebray | Partner
Intellectual Property and Technololgy Law Lawyer at the Lille Bar

Benjamin Mourot is a CEIPI graduate, and certified intellectual property advisor specialising in trademarks and designs.
Benjamin specialises in the following fields: - intellectual property law (copyright and industrial property, France and OHMI); - distribution law; - IT contract law and e-commerce liability; - New information technologies and civil liberties (private life and personal data protection).
Benjamin Mourot is particularly qualified in the following areas: - trademark law: transactional and contentious – ranging from trademark application to infringment actions; - copyright and related rights: author contracts, contentious matters, etc.; - distribution law: establishment of and assistance to distribution networks (selective distribution, franchise, affiliation, etc.); - IT law: hosting, maintenance and website creation contracts.
Benjamin Mourot regularly assists with matters relating to the protection and defense of intellectual property rights for French companies (infringement actions, seizures, etc.)
He also assists with the set up and protection of distribution channels (selective distribution, online marketplaces).
Lastly, Benjamin advises on the negotiation and resolution of disputes arising from IT contracts (software packages, cloud computing, etc.)
Education
Graduated from the International Centre for Studies in Intellectual Property (Centre International d'Etudes en Propriété Intellectuelle – CEIPI), specialist in Trademarks and Design, Strasbourg, (2011)
CAPA (law practice certificate), CRFPA of Lille, (2004)
Master's Degree, Corporate Counsel, University of Lille 2, (2003)
Master's Degree in European Law, Université Libre de Bruxelles, (2002)
Master's Degree in Business Law, University of Nottingham (United-Kingdom), (2001)
Languages